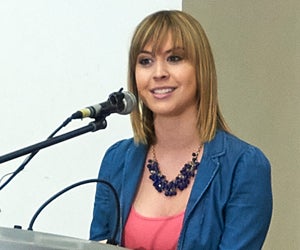 Tonight on BIIIIIIIIIIIIIIIIIIIG BROTHER, we have the potential for a great double eviction (if you're tired of the Austwins ruling everything that is). Julia is up on the block as a pawn, but unless something has changed since I paid attention last night (looking at you, Steve) it looks like the votes are split between Meg and Julia.
Everything else kind of speaks for itself. There's still a little bit of game to be played, but tonight's Double Eviction could possibly break up or completely devastate the power alliance of the house. And if it does and Vanessa survives, things are looking mighty good for her to win the whole thing… or at least get to final two. I wouldn't be shocked at all if she joins Danielle Reyes and Dan Gheesling as another victim of a bitter jury.
So hit me with your theories of how everything is going to go down tonight. Who will get the boot? Will the Austwins be blown to pieces? Why is the sky blue? Do you know the Muffin Man? All of these questions will be answered at 9/8 central on a special Double Eviction episode of BIIIIIIIIIIIIIIIIIIIIIIIIIIIIIIIG BROTHERRRRRRRRRRRRRRRRRRRRRRRRRR.
Pictured: Meg before she fell into the vat of chemicals that turned her into the Joker.
EDIT - Speak for me, Almighty Dan:

Also, I'm putting the new HOH in the comments if you'd like to be spoiled.