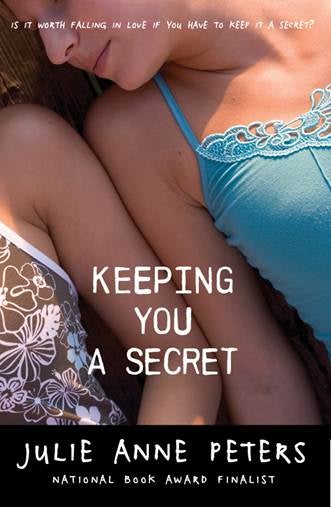 Synopsis: Holland Jaeger seems to have the perfect life: popular, smart, hunky boyfriend, student body president, captain of the swimming team. She meets out and proud lesbian Cece Goddard, and suddenly everything she thought she knew becomes confusing.
Consensus: 4.5 stars
Maine's opinion: 3 stars.
I liked the book (thoug it's a period piece — nothing but Dixie Chicks references and CD players) but I found the ending abrupt and underwhelming, Cece's mother's character confusing and the story felt like it moved too quickly.
I recommend this book, though. If I was Ms Peters, I'd have gone in a different direction for the ending (prom is constantly alluded to, but never actually happens).
It's an easy read. It only took me one and a half days to get through it.
Perfect for: LGBT teens, parents of LGBT teens, YA lit fans.
Not perfect for: people looking for any literary meaning, a long book, an ending that doesn't feel rushed.