I woke up Tuesday morning to about 20 emails in a single chain about a family holiday over Christmas. However, I quickly realized they weren't from my family. The woman who started the chain used the wrong email address (the intended recipient and I share the same, not that common name) and apparently no one noticed until I chimed in.
Everyone was good natured about it and proceeded to (good-naturedly) give shit to the woman who screwed up her own brother's email address. We all had a laugh about it, and they finally looped in the missing brother. They seemed like a lovely bunch of South Africans. Things went quiet for the rest of the day.
Today, a second batch of emails popped up as my new relatives are trying to finalize their plans for this holiday steam train romp. This time, I spared my long-lost sister the embarrassment of pointing it out to the entire recipient list, and discreetly sent her a note.
She replied with this, in an email with the subject line, "You must be like...":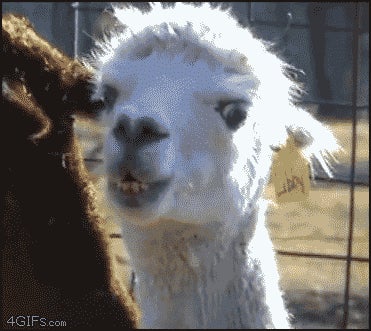 That settles it. How do I politely invite myself on this trip? Because any woman who is not afraid of sending hilarious gifs to strangers is family in my book.