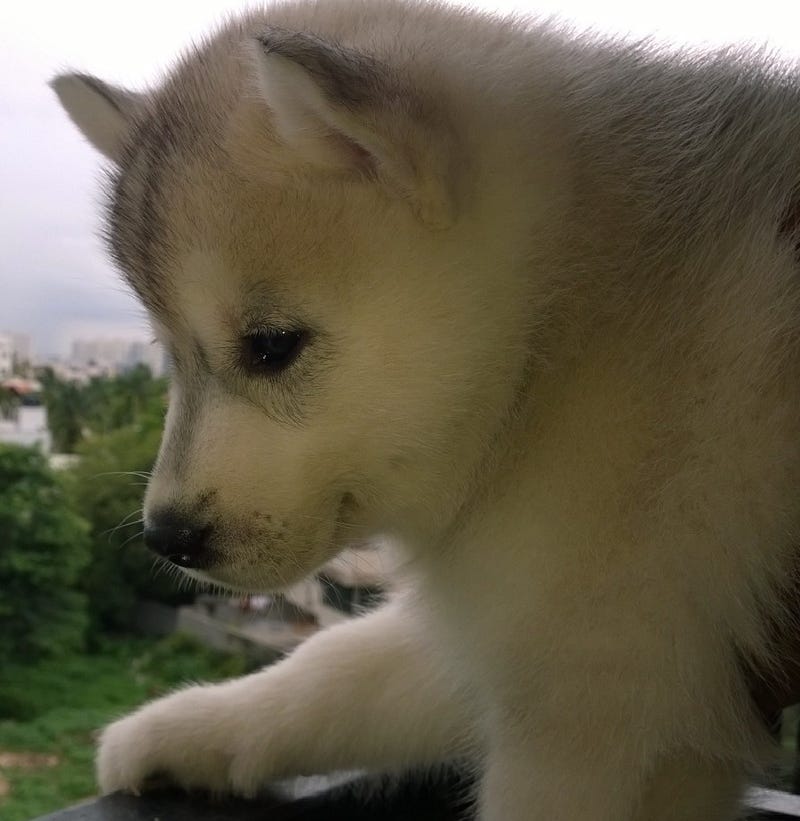 Just like kids, I only find others' pets cute. I can't take care of a child or pet when I barely have the motivation to wash up after myself. I get small doses of cuteness when my friends who do keep pets bring one of them by.
Meet Ivy. This curious little wonder is quite fond of finding shadowy corners and warm gaps. She was quite confidently exploring and marking out the space after only forty days on the planet. She loves sleeping behind your back. Literally. kept taking naps.
Of course the more cute a baby/pet is, the more disgusting shit its allowed to get away with. She peed on a mattress a little, then we laid out a newspaper outside in the balcony & she got the message. Later she decided to take a dump in my study. Oh, she also licked her pee and sniffed her poo & dragged a pen through her pee. Considering this was just one afternoon, I have only one question - How can people kiss their pets? ooyeechh! /shudder
___________
I feel blessed to live at a good height in the tropics. As soon as it gets too hot in the afternoon, low pressure builds and clouds gather. Sometimes there is a shower burst, sometimes there is constant drizzling through the night but it never gets uncomfortably hot. I am addicted to this combination - the weed and the weather here has got me drifting along on many such lazy afternoons. I want to shift to a different continent, lead a new life but I know I will never find this peace anywhere else.
If you've come this far, your reward is a lovely song.
Good shit's all around good people
Dont let it get you down, good people
Good shit's all around, its all about