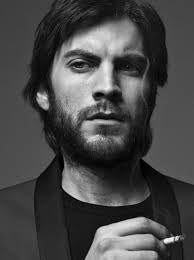 Are there ever actors, singers, or "entertainers" (shudder) who have inexplicably blipped off the radar? Who had promise and potential, yet it all came to naught. My first would be Wes Bentley, who was very good in both The Claim and American Beauty. Also, he pulls off the kind of beard/eyebrows combination that usually makes someone look like they're on a sex offender registry.
Madchen Amick was also great. Yet very little post-Twin Peaks (unlike other alums Lara Flynn Boyle, Joan Chen, Billy Zane).
They both have amazing eyebrows. Maybe this is actually a post about eyebrows.