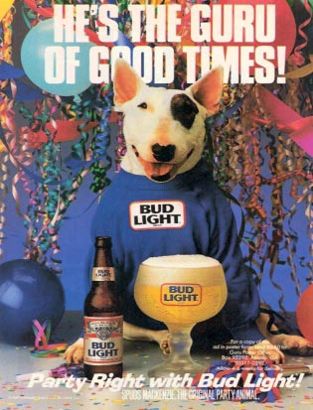 This is the last time I will refer to Reggie McKenzie by his given name. His new name is "Duds."
Last year, I embarked upon a blogging journey to chronicle what would surely be the last year of unacceptably bad Oakland Raiders football before a return to some modest respectability. HA HA HA! The 2014 season opened with free agents being eligible to sign with new teams as of 1:00 PM on Tuesday. It only took about thirty hours for the Raiders to prove that they are unquestionably the most incompetent franchise in the NFL.
After essentially giving up on fielding a competitive football team the past two seasons in order to get out from under the salary cap hell Al Davis left the team in, the Raiders entered the 2014 with the most cap space (@ $50 mil) of any franchise. Assumedly, around $15 million of that money would have been spent on retaining perhaps the two best players on the team who happened to be free agents, LT Jared Veldheer and standout, versatile defensive lineman Lamarr Houston.
Or, perhaps not. There had been items popping up the past few months that Veldheer and Houston weren't exactly blown away by the Raiders' efforts to sign them. Curious... but we have all the money, no good players, and Belichick farting would somehow make it's way to print in football news-starved February. So whatever. But when last weekend rolled around and they were both still unsigned, it began to appear as if something was amiss. And apparently that "something" was the fact that Raiders' GM Duds McKenzie is a fucking asshole.
Veldheer to Arizona, Houston to Chicago, both for contracts we could have easily afforded to have given them. Veldheer's exit is both the most surprising, and damaging. Coaches get pretty nit-picky about defensive linemen these days, and seemingly none of the high-paid guys make it to the last couple years of their contracts before they become salary cap casualties. As ridiculous as it is for the Raiders to be shedding any talent, Houston's departure could be tolerated.
Left tackles, now, you don't get picky about. You find a stud, and you pay him. For all intents and purposes, Veldheer was the cornerstone of the franchise. Lock him up and build around him. Or, if you're Duds, just spit in his face and let him walk.
Duds reportedly intended to replace Veldheer with Rams lineman Rodger Saffold all along. And that's where things start to go batshit insane. Duds saw Veldheer as a right tackle, instead of a left tackle. I guess those couple of years of playing LT at a widely recognized high level just wasn't enough for Duds. So they agreed to pay the well-regarded but oft-injured Saffold over $8 mil per year to fill the position. But word is that pretty much every other team in the league sees Saffold as a right tackle, or even a guard. Gee, really not sure who to trust on this one- Duds, or everybody else?
This was the Raiders' marquee move, and fans were immediately disappointed. Disappointment and grudging patience turned to bewilderment when some reports came out suggesting the Raiders actually signed Saffold to play guard. And then, bewilderment turned to heads banging into walls last night when news broke that Saffold failed his physical with the Raiders and the deal was off. A lingering shoulder injury that the Raiders' doctors said needed immediate surgery was the issue. And it's such a major concern that... the Rams immediately resigned Saffold to a five-year deal.
THE DECONSTRUCTION IS OVER- LONG LIVE THE DECONSTRUCTION!
Now the reasonable among us are left with the conclusion that the Raiders changed their mind and pulled the plug on their big free agent signing of a somewhat unknown quantity at RT/G to replace the quality LT they let walk. This is without a doubt a new low, even for us. And it is only getting worse.
Duds is done. He will be fired on the Monday following Week 17. So in a sense, there is a light at the end of the tunnel. But now we're stuck with a lame duck dumbass presiding over a hugely important draft and filling out our squad. League rules mandate that teams must spend at least 89% of the salary cap. At this point, I think I'd rather just sign nobody, take the fine, go 0-16 and get the reboot going next year with a real GM instead of waiting to see how Duds can fuck us any further. As for the draft, just feed Matt McGloin's dog the list of prospects, and then draft them in the order it shits them out. It couldn't do any worse than Duds.
And I thought last season would be blog-worthy...