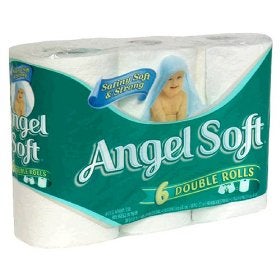 Do you hate union busting, democracy thwarting Koch Industries, but find it impossible to track all their many toilet paper products? Me too, but now there's an app for that. Buycott allows you to track a product's parent company.
"Once you've scanned an item, Buycott will show you its corporate family tree on your phone screen. Scan a box of Splenda sweetener, for instance, and you'll see its parent, McNeil Nutritionals, is a subsidiary of Johnson & Johnson." (Forbes)
The app has had such a surge in users since their product became a news item, they're having trouble handling traffic.
As someone who watches over every meager shekel, this app would suit me perfectly.