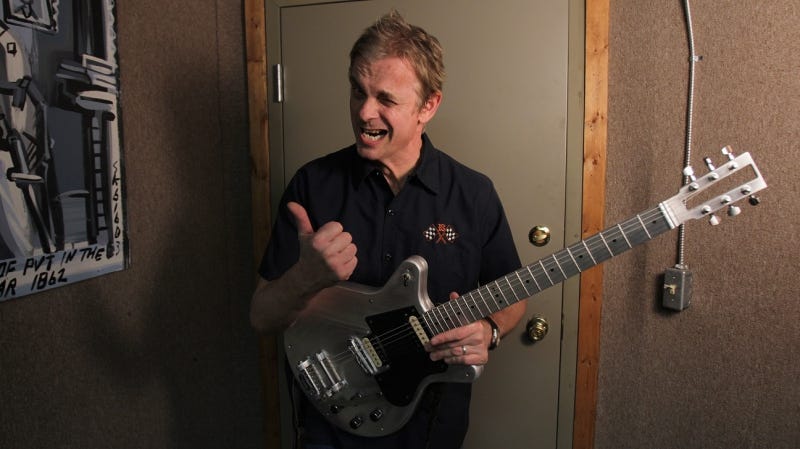 I decided it's time to go big or go home. I just e-mailed Kevin Burkett at electricalguitarcompany.com. I'm going to get my own custom guitar made.
It's going to take fucking FOREVER (last I heard, the wait period was two years) and it's going to be expensive (though I guess if a man working a professional job can't figure out how to scrape together two grand over 24 months he's got bigger problems) but it's going to be MINE. A guitar I called the shots on, built to my specifications by a master luthier who's making what I consider my favorite guitars in the world.
I've played Travis Beans, Fenders, Gibsons, and a BC Rich once, as a JOKE, you guys, and even though the EGCs don't have the same..."wow"(?) factor as an old school 1970s Bean (a guitar so rare they sell for like, $12,000 on eBay) they are sexy, sexy beasts and I know that when mine finally arrives a choir of angels will serenade me as I open the case and I lay mine eyes upon my new baby.
And I will smack that little fucker around and make it scream for me. And we will make beautiful, terrifying music.
Aw yiss.