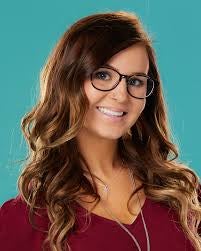 Alright y'all its that time of the week again! And man what a boring week its been. I am here for the final four scheming to get out Michelle and love a good blindside.... But the lack of game talk from James,Gnatalie, and Meech is annoying as hell.
They have missed the cardinal rule of Big Brother never get complacent! If you feel like you are safe wake the fuck up cause you aren't. What's really exasperating me is James and his denial of any belief that Meech is going home. This ain't his first rodeo he should know better.
Natalie is too busy trying to lose weight, complaining about everything, and talking shit about Z to focus even remotely. Meech is sleeping a bunch, supposedly stealing shit and ignoring Nicole...what kind of superfan doesn't go to the HoH to plead their case??? I'm just sitting here waiting for the next jury segment so I can see the people I actually like.
Bye did anyone see Kass' periscope on her Twitter about casting BB? She also talked a little about the jury and fun fact: Z is apparently a fantastic painter and she wants a piece of her art. I love her so much. I need Jury feeds immediately!