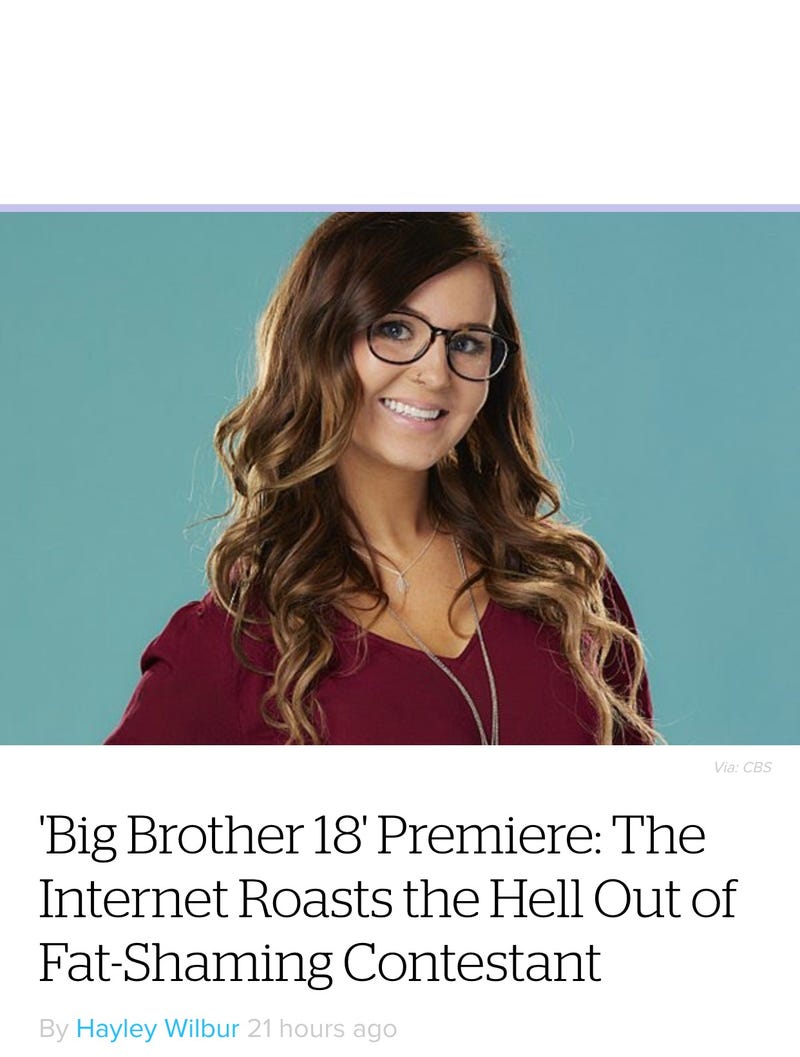 Ok, all in favor of Michelle being evicted from Earth, throw your phones. Now pick them up, and let's talk about which houseguest should win Biiiiiiiig Brother (Day. Day. Day.)
Last night's Big Brother got rid of the stupid Battle of the Block but also introduced a team play, which still grants the possibility for those huge dominating voting blocs.
12 new players, 4 old players (just leave, Nicole. You did nothing in your season). Only one (or four?) will be victorious. Who're you placing your money on?
Now let's get our Big Brother Live Chat on! Comment below about how much you hate Michelle.
Oh, and shout out to McGibblets for his shout out to how stunning Zakiyah is.
Picture from Mic: https://m.mic.com/articles/14685…