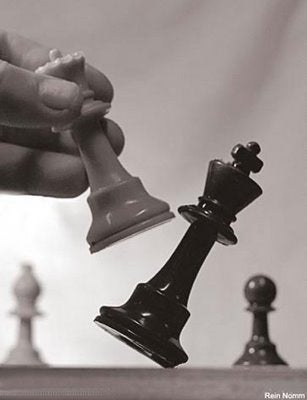 Years ago, I lived at Bush @ Levenworth (San Francisco) for about nine, or ten years. I was a bartender at the time, so I worked late hours.
Every afternoon I would make my way down to the Powell Bart station to get to work. I would always leave early so I could play chess with a man named, Victor.
Every single day I worked, I would meet an old, 75+ year black man to do battle; and for an hour, or two we would have at it. The shit talk was the best I have ever heard, but that experience left an impression in my heart I cherish to this day.
I never won that old bastard, but I always said; "The day I beat your old ass, is the day you never see me again!" However, this accomplishment never came to fruition...
Right about the time I moved out of the hood (to the other side of town) was the last time I saw Victor. We had finished a quick game the day before; I was running late, and only had the time to loose once that day. I showed up early the following day to get more time in, but Victor was a no-show.
For years after that I would walk down Market towards town in my free time just to see if he showed up, I guess. Sadly, he was never there, and it looks like those memories will be all I have left.
RIP Victor, and the game at which you were a true master.