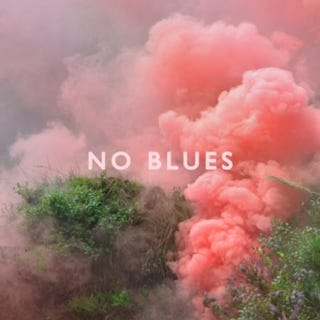 Note: I think it'd be fun for everyone to choose their favorite album from the past 364 days and do a little write up on it about why it's their album of the year. Here's my entry.
It's easy to forget that prior to the Welsh indie rockers' greatest album, Los Campesinos! was close to completely falling apart. Their bassist, Ellen, had left and their two previous albums were released to decent, yet unspectacular chart performance and reviews.
The first single and second song on the album, "What Death Leaves Behind" ends with frontman Gareth screaming "We wil flower again/I have surely seen it/WE WILL FLOWER AGAIN"
And how, Gareth. And how.
When Cardiff University grads burst onto the British music scene in 2007 with their smash debut hit "You! Me! Dancing!", the consensus was that the Welsh were about to take over the indie music world and find some mainstream success. That didn't exactly happen. They did, however keep a devoted fanbase and keep the indie music world entertained with their releases. But nothing quite captured that beautiful enthusiasm that their first single and first EP, "Sticking Fingers Into Sockets". No Blues surpasses that. Whether its the anthemic fun of "Avocado, Baby" (easily the band's strongest song to date) or the murky sadness of the album's closer "Swan Dive to the Estuary", there's nary a line out of place.
But a hallmark of Gareth's writing is his ability to expertly mix reference, metaphor and pun in his songs that are usually about death and love. (For example: "Glue Me" is a song just dripping in reference and pun. Even it's a title is a pun. Say it out loud.) an avid soccer fan, Gareth references Tony Yeboah, the 2004 League Cup, the Panenka penalty style, the catenaccio defense scheme and the "trequartista" position throughout the album. And he expertly switches from these references to more obvious puns ("draw me like one of your fence girls") and then again to even more obscure things (in one song he references Capel Celyn, a town in Wales completely sunken by a reservoir for Liverpool). It makes the album undoubtedly charming.
The album's opener, For Flotsam, is plain old Los Camp style fun. But the entire album is extremely danceable, only towards the end does it get slower and sadder, almost as if the entire album is set up as a doomed relationship, hot and fun at the beginning, slower and sadder at the end.
Undoubtedly the album's high point is the aforementioned "Avocado, Baby". But the entire album is a must-have for any indie fan.