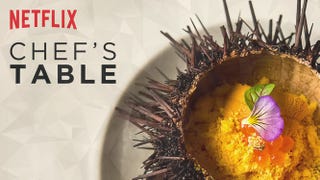 The thing I've always loved about ClashTalk is how wonderful the commenters are when it comes to recommending . . . well, everything!
ClashTalkers are excellent at helping us with something new we must try, whether it be food/film/books/articles/tv show/cars/type of pet.
But what if all of you could only recommend one thing, right now ? What would that thing be? A recipe? A song? A type of beer? Maybe a comment from the main page?
For me, I'm recommending a tv series: Chef's Table, a Netflix-only program (6 episodes) that captivates from the very beginning and delivers all the way to the end.
Now here's the Poll part: What are you grokking on right now that you want to share with everyone?
Why are you loving this one particular thing? Why/how would we try it?
Bonus points: if you try anything, let the person who recommended it know! Brother Parish once told us all about a novel titled The Cook, and it turned out to be one of the most interesting reads of my life (Sugarhill read it too, and can probably talk about this better than I can).

Post your recommendations in the comments below with a little blurb, and let's get this LOVE THIS, LOVE THAT, GONNA TRY IT ball rolling.
(Oh, and McGibbs—no J Love Hewitt, please) 😉