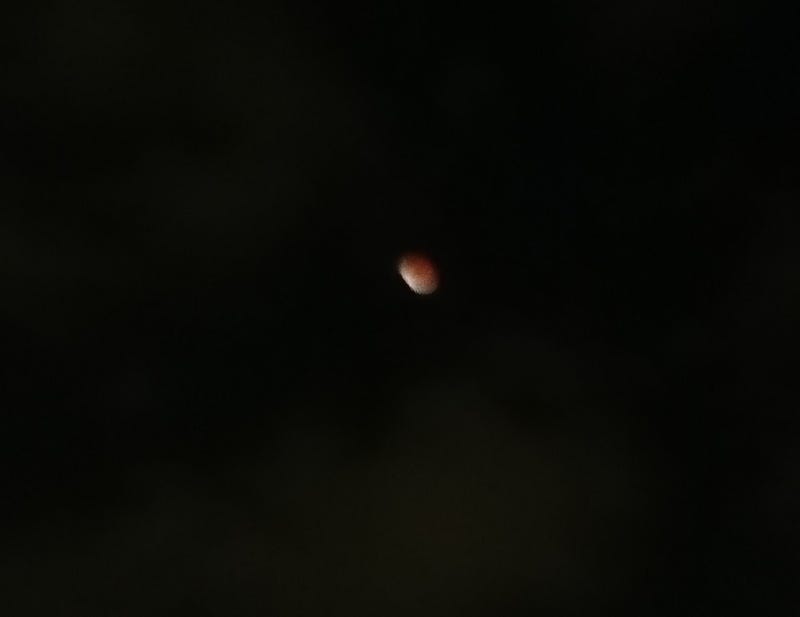 It's October; there's a blood moon eclipse happening (here's what it looked like near my house). Let's get some spooky songs on.
My pick is The Dissociatives "Horror With Eyeballs" for the creepy music and the great lyrics:
On this darkest day,
The light shines through only you.
Or is it because your silhouette is your frame,
Like an empty window?
What is your spooky song?