and I'm indifferent to your emotional state about it but I am posting a recipe. This is a delicious curried chicken salad. It is a very flexible recipe with many variations but here is the basic:
Bring a can of chicken broth and about 3 cups of water to a simmer in a medium (2-3 qt) saucepan. Once the liquid is simmering add about a pound and a half of boneless skinless chicken breasts and simmer uncovered for 6 minutes (be careful not to boil). Then turn off the heat and cover the pot, letting the breasts sit for another 15 minutes or so, until they are cooked through.* Then cool them off and chop into 1/2 inch dice.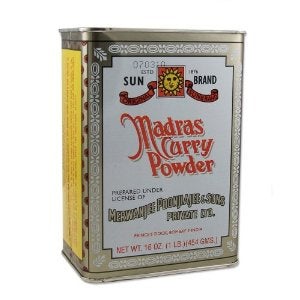 While the chicken is cooling, mix together 1/2 cup plain yogurt (choose your own fat content—I like 2 percent), 1/3 cup mayonnaise, 5 tsp curry powder**, 1/2 tsp ginger, 1 tsp honey, 1 tbsp lime juice, a tablespoon or so of mango chutney, and 1/2 tsp salt and 1/4 tsp ground black pepper.
Toss cooled diced chicken with yogurt mixture and then fold in two granny smith apples, peeled and chopped into 1/2 dice, one large or two small minced shallots, and 1/2 cup golden raisins. Here is where you can get really creative. Other possible add ins include a chopped mango, chopped red onion, roasted cashews (leave these until right before serving), other dried fruit like dried cranberries or chopped apricot, celery (which I personally loathe), jicama, and so on. You could also zing up the spices with a dash or two of cayenne pepper (maybe 1/8 tsp?), I personally prefer this salad a bit more creamy and mild but I'm sure a little heat would be fantastic also.
It's super yummy on a picnic, makes great tea sandwiches, tastes fabulous with naan or papadums, or you can just snarf it right out of the bowl like I do.
Happy Friday!
*I have also just poached bone in skinless chicken breasts which is a bit easier but I find the chicken comes out moister this way. Recipe also works with a precooked rotisserie chicken or if you have leftover cooked chicken you want to find a use for.
**the truly meticulous cook will want to toast the spices for about a minute in a small saute pan, just to bloom the flavors, but it isn't absolutely necessary