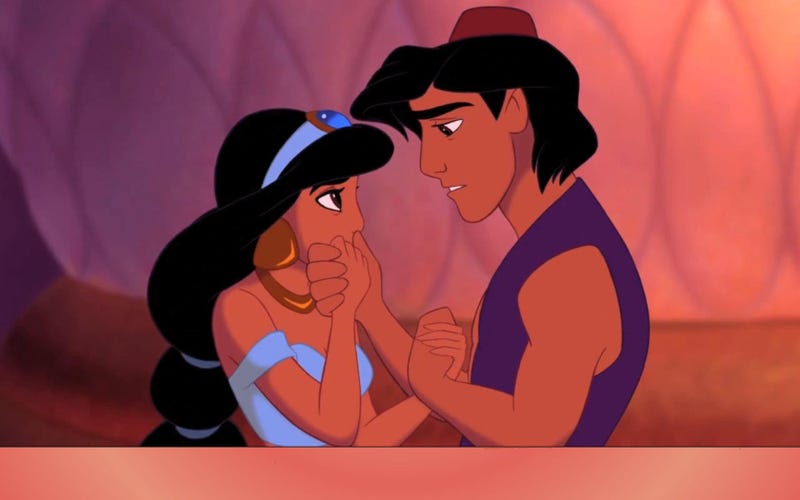 I guess it wasn't just Aladdin who was SHUSHING the princess. Disney told their female cartoon stars to "Be Quiet!" too.
A new study discusses how women in Disney cartoons have less speaking time than men, even if it's the woman's story.
Remember Disney's Sleeping Beauty, the movie where the princess (Aurora) spent more than half the time in a deep slumber? That movie still has more words spoken by women than Beauty and the Beast, which literally has a beast who cannot talk as the co-lead for most of the movie.
Merida (Brave) does a great job here, but Frozen (which has not one but two female leads) doesn't fare as well.
What are your thoughts? How do we make ♪ ♫ a whole new wooooorld ♪ ♫