The Girl From the Well is one of the greatest horror novels I have ever read. Imagine a truly terrifying, murderous ghost... as a protagonist.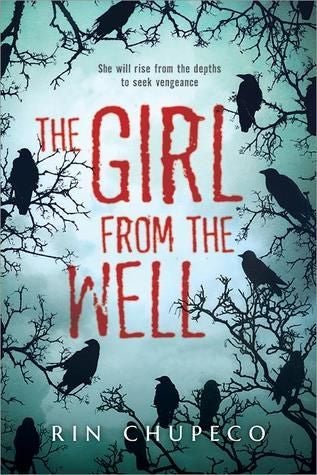 I may even like it more than Heart Shaped Box, which, for me, is the king of all horror novels. In fact, it's almost certainly a greater writing achievement. This novel is consistently scary, scary to the bone, and yet you will come to love and care about the source of all that horror.
Okiku is one of the most fascinating, complex characters I've ever seen. I worship Rin Chupeco now. I've been shouting at my sister in all caps on Twitter for days to read this book. I will do the same to you.
Here's the description from Amazon:
I am where dead children go.

Okiku is a lonely soul. She has wandered the world for centuries, freeing the spirits of the murdered-dead. Once a victim herself, she now takes the lives of killers with the vengeance they're due. But releasing innocent ghosts from their ethereal tethers does not bring Okiku peace. Still she drifts on.

Such is her existence, until she meets Tark. Evil writhes beneath the moody teen's skin, trapped by a series of intricate tattoos. While his neighbors fear him, Okiku knows the boy is not a monster. Tark needs to be freed from the malevolence that clings to him. There's just one problem: if the demon dies, so does its host.
READ THIS BOOK OR I SWEAR TO GOD I WILL BEAT YOU SENSELESS WITH YOUR OWN ARM.