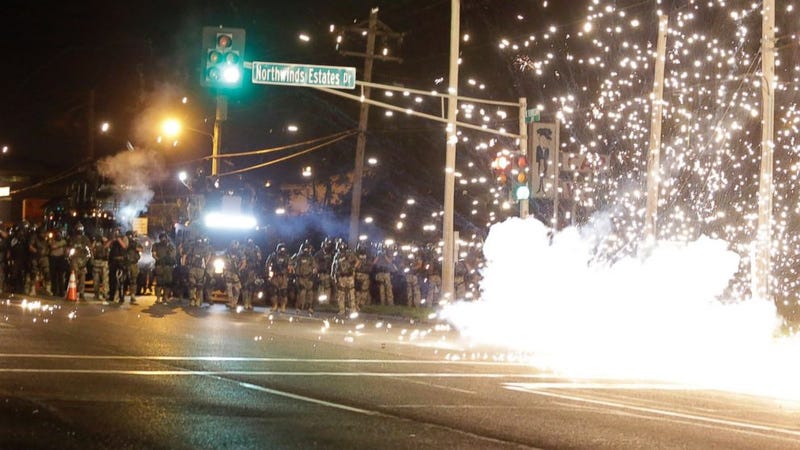 The controversial security forces known as "Local Police" in the regional dialect, clashing with protestors. The "Local Police" has been repeatedly criticized for its role in the clashes, but still has the backing of many in ruling politics and of most of the majority ethnic group.
FERGUSON — Chinese and Russian officials are warning of a potential humanitarian crisis in the restive American province of Missouri, where ancient communal tensions have boiled over into full-blown violence.
"We must use all means at our disposal to end the violence and restore calm to the region," Russian Foreign Minister Sergei Lavrov said in comments to an emergency United Nations Security Council session on the America crisis.
The crisis began a week ago in Ferguson, a remote Missouri village that has been a hotbed of sectarian tension. State security forces shot and killed an unarmed man, which regional analysts say has angered the local population by surfacing deep-seated sectarian grievances. Regime security forces cracked down brutally on largely peaceful protests, worsening the crisis.