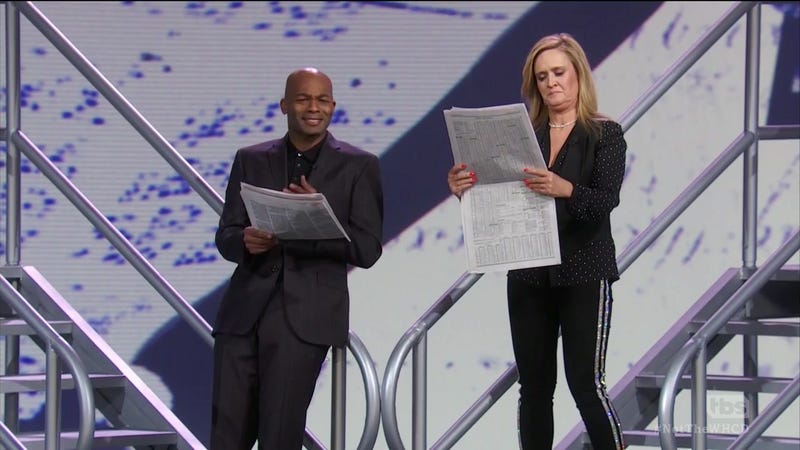 It doesn't look like Jez is going to cover this, but last night for the second time Full Frontal hosted their alternative to the White House Correspondents' Dinner.
As we recall, this year's actual WHCD event is still being boycotted by the Administration and was hosted in predictably staid (though still critical) fashion by Ron Chernow. Because we were all so scandalized by Michelle Wolf.
No bother: Full Frontal's alternative event brought it. With surprising ability to nab some major names, they opened strong with Sigourney Weaver and Katie Couric, then brought out Bradley Whitford, Saweetie, legend Brandon Victor Dixon (in a delightful My Fair Lady send-up), Taran Killam (so cringe-worthy it was golden), Alex Honnold, Snooki (?), Nic Cage (as a deep fake), and Robert De Niro. Even the red carpet had refreshing appearances by a very frank Stephanie Ruhle and new US citizen (woo-hoo!) Minnie Driver.
I've spent my Sunday morning watching and encourage you to do the same.