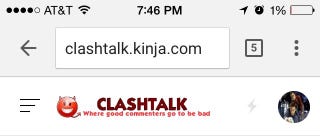 I just let my phone die because it was easier to do that than plug it in.
Now I am sitting here with a headache because I don't want to go out to my car for ibuprofen. Which is in my car because I was too lazy to bring it inside.
So what are you not up to on this wonderful Friday night, Clashtalk?