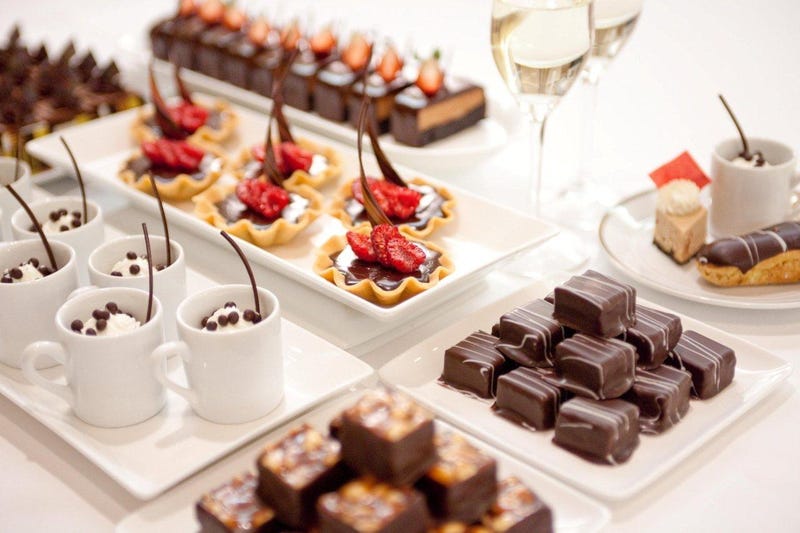 I want a dessert tonight, godamnit.
I'm making tacos for dinner rightthissecond.
Whatever I make I want to bring into work tomorrow to appease my employees. They're all greedy pigs, so they're not picky.
Caveat: it has to be easy. And it cannot be frigging cupcakes or anything else super precious.