Are there any trends in ice cream that I'm missing out on? Gelatto, B&J, Hagen Daz?
Personally, I am old-fashioned. My flavor of the summer is Blue Bell's Cookies N Cream. Simple and fun.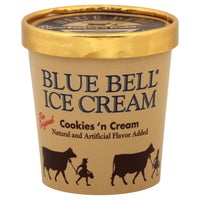 If I had some high quality chocolate gelatto I wouldn't complain either, but I don't think we have what I'm looking for in Texas. The word on the street is that Scharffen Berger was sold to Hershey's, which may or may not have compromised their quality. Gelatto made with Scharffen Berger chocolate is without parallel.