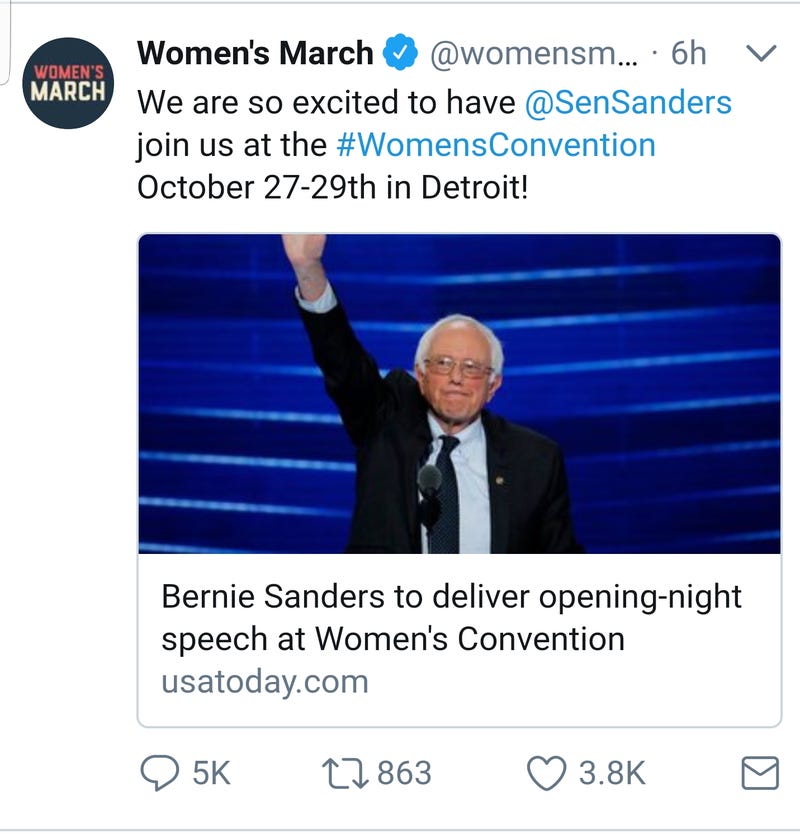 I'm amused that a man is the opening night speaker at this Women's Convention. Brought to you by the makers of Women's March. Do you think Jez or Splinter will cover this with any type of scrutiny?
The Women's March announced that Senator Bernie Sanders would deliver the opening-night speech at their convention later this month. A lot of women were angry! [USA Today]

The Women's March clarified that they had invited numerous women to deliver the address, including Senators Warren, Gillibrand and Harris, but none were able to do so. Representative Maxine Waters will deliver the keynote address. [Twitter]
I guess this is...something?