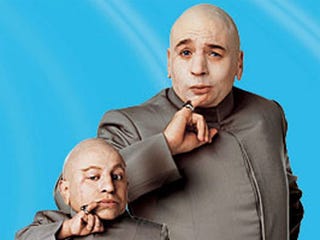 tl;dr: "Ee've stopped worry about peoples' grades or giving ridiculous esoteric math puzzles and are more interested in if candidates can actually think."
...well, fuck you, I think it's interesting:
On the hiring side, we found that brainteasers are a complete waste of time. How many golf balls can you fit into an airplane? How many gas stations in Manhattan? A complete waste of time. They don't predict anything. They serve primarily to make the interviewer feel smart.

Instead, what works well are structured behavioral interviews, where you have a consistent rubric for how you assess people, rather than having each interviewer just make stuff up.

Behavioral interviewing also works — where you're not giving someone a hypothetical, but you're starting with a question like, "Give me an example of a time when you solved an analytically difficult problem." The interesting thing about the behavioral interview is that when you ask somebody to speak to their own experience, and you drill into that, you get two kinds of information. One is you get to see how they actually interacted in a real-world situation, and the valuable "meta" information you get about the candidate is a sense of what they consider to be difficult.

...

After two or three years, your ability to perform at Google is completely unrelated to how you performed when you were in school, because the skills you required in college are very different. You're also fundamentally a different person. You learn and grow, you think about things differently.

Another reason is that I think academic environments are artificial environments. People who succeed there are sort of finely trained, they're conditioned to succeed in that environment. One of my own frustrations when I was in college and grad school is that you knew the professor was looking for a specific answer. You could figure that out, but it's much more interesting to solve problems where there isn't an obvious answer. You want people who like figuring out stuff where there is no obvious answer.
Link.