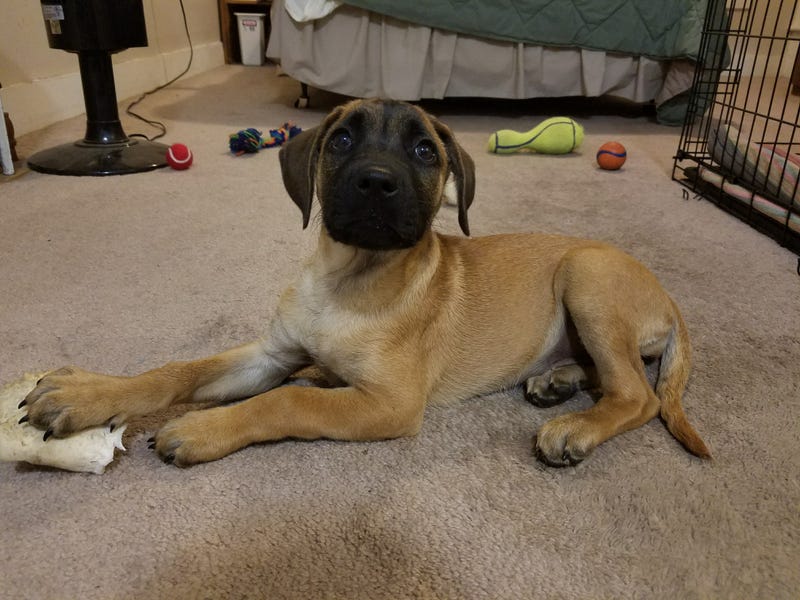 Hi, been a while. Strange days in the world, odd things in the personal life. I'll lead with the puppy! Meet Artemis!
My lovely little Stella (still my avatar, you may have seen other posts featuring her) passed away in September after a sudden and aggressive Leukemia (only 6 years, poor little thing). Never thought I'd be able to get another, I was so devastated. Everyone told me "you'll know when you're ready" and I mostly told them "fuck you, that's bullshit."
I guess it isn't bullshit.
This little lady - through a rescue organization who found her at a kill shelter - came across my radar and she's been in my life for two of her 13 weeks now. They say she's a Ridgeback, I don't particularly care - she's adorable and even when she's driving me insane, I love her.
Simultaneously, a two-year relationship ended with "it's not you, it's me." To be fair, she's probably right - I think we were on life support for a long time, and I probably should have seen it coming. Perhaps the pup was the catalyst - another demonstration that I'm a commitment kind of person. If I had to choose, it would take the dog (at least she'll hike with me!).
It's a new era for me (got a new/better job in November), so as much as I feel shitty about the relationship ending, I'm trying to focus on getting 'me' back on track.
So, wall-of-text-therapy over... I'll swing 'round these parts more often to find out what's up with all you fine people!
I will leave you with another puppy photo.