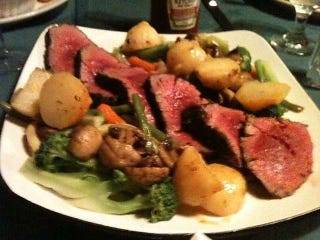 What's your favorite meal of all time and why? I need suggestions.
The surgery the doctors couldn't do in December is happening, people! This Friday, 8am. I get a last meal, since I can't eat after 9pm on Thursday and will be on a restricted diet for 2 weeks after. I'm thinking...a rare filet mignon, asparagus, and a garden salad. Maybe sushi. Perhaps Thai is the way to go?!
I've put you all in my updated will and made Foofy my health care proxy. Maybe. So, be nice.