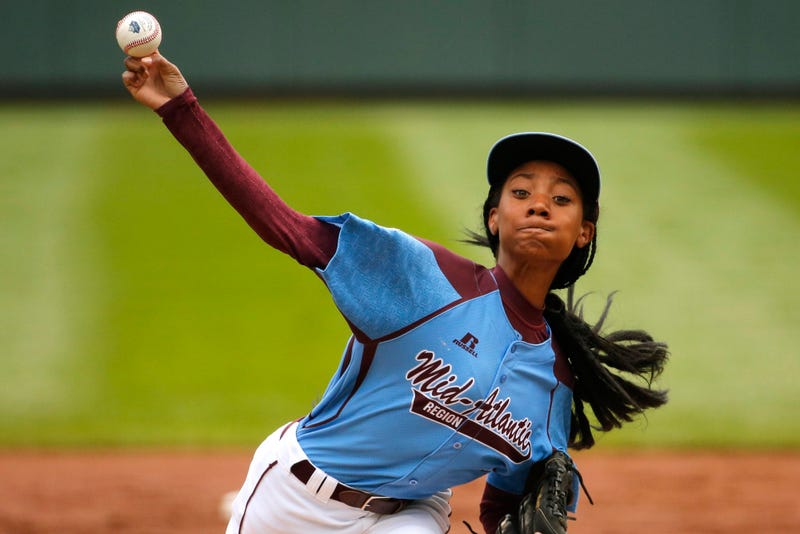 I love baseball. Few sports can match the artfulness, the beauty, of the game when its at its best. But the sport is populated by people who are averse to fun, to self-promotion. Instead, the arbiters of the "unwritten rules" (no showboating, no arrogance, no cockiness, even when you're the best) water down the game and make it less fun for everyone. It's the anti-NBA.
Then there's 13-year-old Mo'ne Davis, from Philadelphia. The only girl at this year's Little League World Series, she's dominating her entirely male opposition, with the right amount of cockiness to boot. In an interview with ESPN:
I model my curveball after Clayton Kershaw...and my fastball after Mo'ne Davis...
Fuck yes. If a major leaguer said that, he'd have a bunch of soulless sportswriters bitching about it for the rest of his fucking career. How he didn't "respect the game". And then, even if he had the stats, he wouldn't be voted into the hall of fame. He didn't "follow the unwritten rules."
See, Mo'ne Davis gives no shits. She's excellent. She has fun. And more power to her.