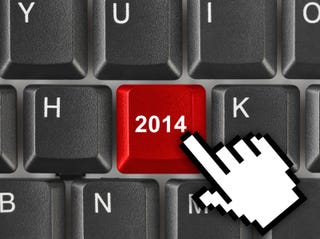 The year began with me going very slightly insane, setting the theme for the year. Then things got shitty in March - me in particular. Then there was benevolence and self-reflection: I was the asshole.
I made an obscure Kurt Vonnegut reference in April. At some point during this time I broke Kinja in a rather boring fashion, and lived for several months in the Phantom Zone until I was rescued by Ernie. At least the pictures were nice.
In June, I was left unsupervised. August was a busy month, finding me being a claustrophobic fat-shamer, taking a trip to the Apple Store, and finally being trolled hard by my own wife. The year ended prematurely with a story of acceptance, and then my creative muse freed its bonds, fled the building, and has yet to be found.
Send it home if you find it. Or have it tell you a story.