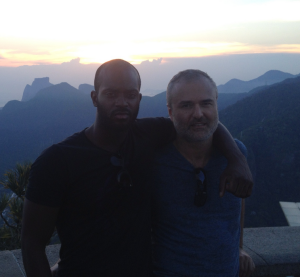 Gawker Media overlord Nick Denton is engaged, reports Confidenti@al, the Daily News gossip page. Mr. Denton proposed to his actor boyfriend, Derrence Washington, over the weekend, and they are planning on a wedding next May in upstate New York.
The Gawker owner also updated his Facebook page this morning to reflect his new relationship status.
Full story here: New York Observer
Congrats Nick and Derrence.