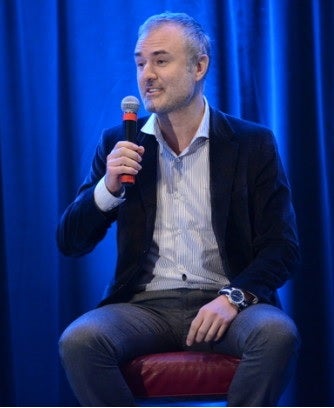 Money quotes abound:
"The web entrepreneur, known for pushing boundaries and for his constant clashes with so-called "conventional media," came across as a charming, bright and thoughtful observer of the digital media space."
<gag>
"Denton cited Gawker's proprietary Kinja Discussion Technology as one of the main factors behind Gawker's overall success."
<horf>
"In the end, Denton said, everything boils down to one thing. Good stories. Good content."
<Neetzan?>

Read more: http://www.portada-online.com/2013/06/05/lat…