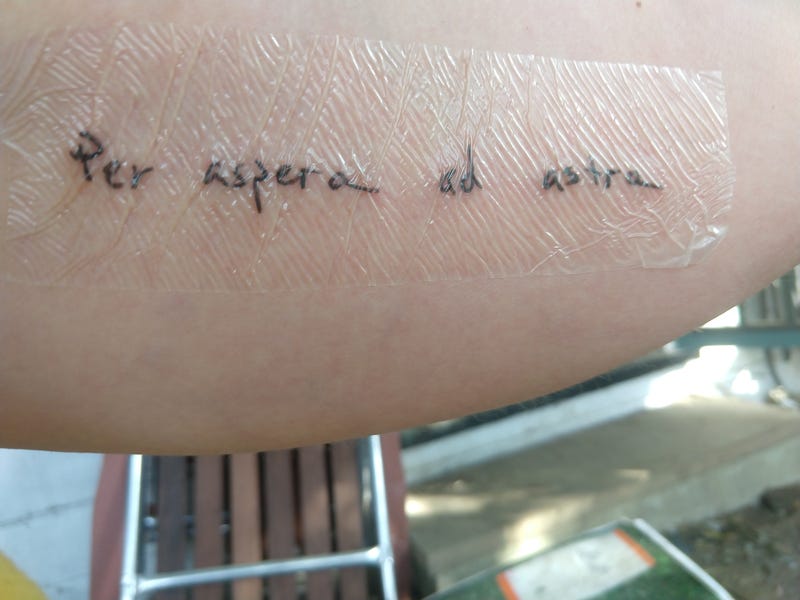 After waking up from two consecutive dreams about my dumbass ex this morning (get your shit out of my house asshole), I couldn't wait to get a bit of fresh ink today. Not my most creative or original piece, but it's in my Dad's handwriting and something he often tells me when things are rough.
Anyone else had anything done lately? Tattoos, piercings, haircuts, cyborg implants- let's hear about them!
And yes, I should start doing push-ups.