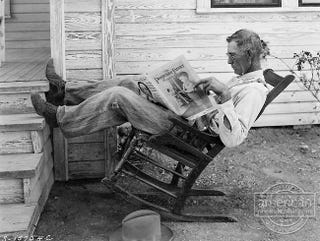 "WHaat, their slogan is Kicking Patriarchy Out of the Woods ? ...don't know why these transfolk, is that ok ta say? ...are so up in ahrms gettin themselves ahrestid. If they can run a chainsaw'n'chop wood, I gawt plenny'ah cord for them ta stack. It's all gotta get done before the snow flies, doesn't bother me who does it, if they want the money, ayeup..."
I kid, I kid, I guess the protesters were bringing awareness to some fracking going on, on native lands (? article says "traditional lands")... by glitter bombing the scumbag Irving headquarters. The silly gooses. It's ripples in the pond nevertheless; fracking is bad shit, more and more people need to know about the humongous risks. Talking about wastelands when they fuck it up, gals and guys (if they even admit to fucking it up).
Hope the judge takes it easy on em; she's always been cool.