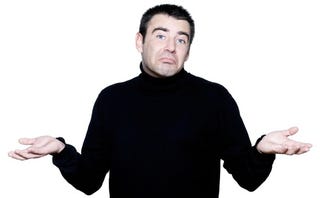 That kind of wasn't a serious football game last night. But considering that there was a 16.5 point spread, some people are entitled to feeling pretty OK about the Raiders. I can't help but join them in that sentiment despite having the sense to not bet on the Raiders last night.
The towel got thrown in right after Peyton called out 24 as the mike on a perfectly disguised safety blitz and beat it. After that play it just became a question of how out of hand would the game get, and given the history of Raiders/Broncos that is quite the open-ended question. But not only did the Raiders keep it close enough for some barely justifiable onside kick action, there was conspicuously no dumb shit either. The last 25 years, there is no way we would have been outmatched like that in Denver and not had everything degenerate into 15+ penalties and a helmet-swinging incident on our way to a thirty point loss. As pathetic as it is for this to be progress, it is progress. The whole "let me get MY guys" spiel sounds more and more dubious by the week with each new GM pleading it, but the Raiders' showing so far this season has been a great look for both Reggie McKenzie and Dennis Allen. The defense looks way sharper having been rid of Mr. Davis' big money guys. The only real drama hanging over this team right now is whether or not we have the right people making the calls when the cap space opens up after this season, and so far they've given me every reason to be optimistic.
Although I must give Coach Allen some shit- YOU LET THE POLISH CANNON GO FOR THE 68 YARDER IN DENVER. Not cool, bro.
Terrelle Pryor was fantastic before getting concussed at the end of the game last night. He looked way better throwing the ball than he did two weeks ago. Can't imagine he'd miss any more than a week. And after that, put him back there and play it safe and have him throw the ball more than we might otherwise prefer. If our options for the QB position for the next few years are drafting a stud, paying a free agent $20 mil, or Terrelle Pryor, we need to give Pryor every opportunity. It's already looking like his supporting cast can't keep up with him when the inverse was a more reasonable fear. Sky's the limit.
That's probably about it for our respectable losses though. From here on out, we won't be getting points for effort too often. Definitely won't get any for losing to Washington next week, regardless of who starts at QB. There is every reason to believe the Raiders are on the right track... but the next couple months are going to be rough.