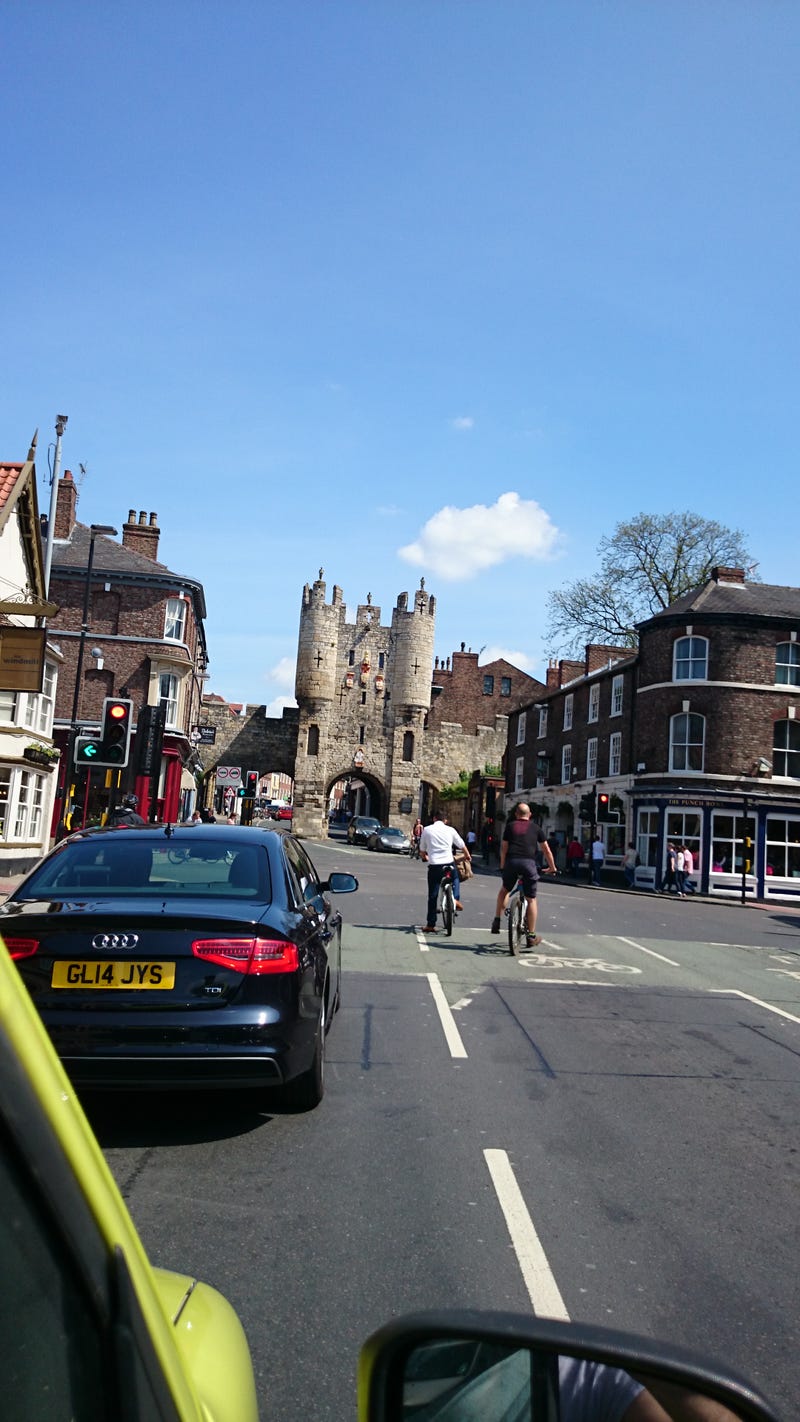 As it happens, I'm working in the houses of two people from my year at school . One who I used to knock around with a little, and the other pure fluke, I just happened to recognise her from school. York is the type of city where you can't go out without seeing someone you know. (Micklegate Bar this morning :above)
First dude still sees all his friends, they're still his bezzie mates,which I have to admit I was a little jealous of . Second dude, when I asked her if she saw any old faces; laughed almost in derision. Like it was a silly question.
It surprised me, good friends are few and far between. Of my best pals of old , my besty married and moved to his wife's native Arizona, we still keep in semi contact . Another replaced his friends for his girlfriends friends and still lives near though I never see him . The other moved to Sydney and seems slightly bigoted from what I sadly gleam on Fb.
It seems odd that someone would want to shun the people they inhabited the first 18years of life with. Well except the bigoted ones.
It's hot out too.