I JUST BOOKED MY FLIGHT TO CHICAGO! I'M GOING TO MEET MY DAD IN SEPTEMBER!!!!!!!!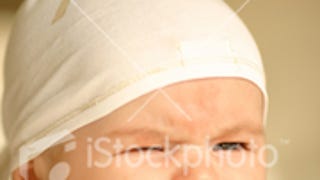 I have found my new favorite activity: looking at pictures of sad babies. I'm developing a funny post card for work that requires me to browse stock photos of sad babies, and I haven't laughed so hard in weeks. I've been sitting in my office, cackling like a maniac all afternoon. Without exaggeration, in the…
Perhaps, but only if you know your friends think you're getting more sex than they are.