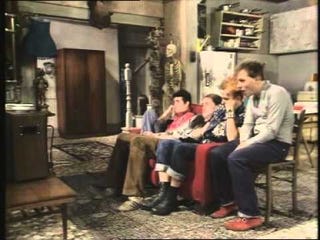 It's a sad indictment on my life that my favourite podcasts mainly involve listening to two friends having a conversation, while I listen alone. Anyway please feel free to peruse the full 'library of sadness' for suggestions and include your own.
Politics
Politics UK BBC Pienaars Politics. Originally misheard by google voice search (when searching for link) as "penis politics".
Comedy and political interview The Political Party
Page 94 The Private Eye magazine podcast, genuine decent investigative journalism.
US Politics
Slate's Political Gabfest
We The People Panel based news and politics show.
Story Telling. (Getting a bit samey)
Risk,
Spark. The UK's poor relation to the shows above.
Science
The infinite Monkey Cage Physicist Brian Cox and comedian Robin Ince explore science questions with a panel of guests.
The Philosophers Arms The philosophy bar is open and exploring life questions.
Film Review
There is only one, it is called Wittertainment.
Others/documentary/interest.
Horror tales podcast Lore.
The Pod Delusion, general interest and interesting.
The Old Testament is bizarre and weird, here an Australian man drills down into the bible in a clinical fashion, tells the story and offers occasional witty observations. It's History In The Bible.
Self surmising History Of Ideas podcast.
Radio 4's documentaries Seriously.
Also available via the Youtubes: Ted Talks.
By Comedians though not necessarily comedic. Mainly just talking to each other without rhyme nor reason though definitely listenable.
Carl and Chris Podcast two comedians talking about stuff for an hour with guest comedian each episode. Chris Martin and Carl Donelly.
Same as above but with one comedian and two guests . Shaun Hughes, Under the radar.
Do You Need a Ride, Two comedians pick a guest up from LAX each episode and take them where they need to go, then record the car journey. New fave.
Comedians Telling Stuff, Sofie Hagen interviews comedians about comedy.
Friday Night Comedy, Topical panel show with comedians being funny.
The Bugle Podcast, also comedy.
Weird
Welcome To Nightvale best described by their website "WELCOME TO NIGHT VALE is a twice-monthly podcast in the style of community updates for the small desert town of Night Vale, featuring local weather, news, announcements from the Sheriff's Secret Police, mysterious lights in the night sky, dark hooded figures with unknowable powers, and cultural events.