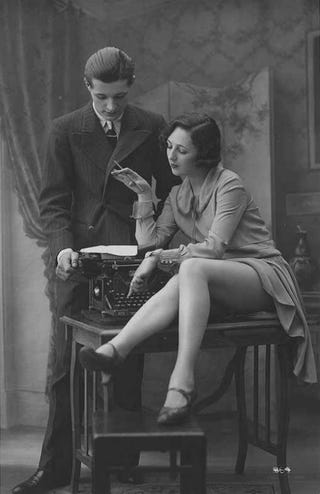 Hey, you. Yeah, you.
You're already sexy, but do you want to be sexier? I know you do, because you're reading this. Your eyes led you here. They are tired of looking at you in your sexy-but-not-sexier form.
You know what makes you sexier?
No, not macademias, or greek yogurt, or Spanx. They just give you gas.
Writing makes you sexier. I know, because I just wrote this, with my wang.
If you want to try it yourself, come and join the best sub-forum in all of the Gawkerverse (and possibly the known Universe): Write Stuff. We welcome most kinds of writing, no experience necessary, wangs optional.
So come on down to sexy town. Your eyes will thank you.