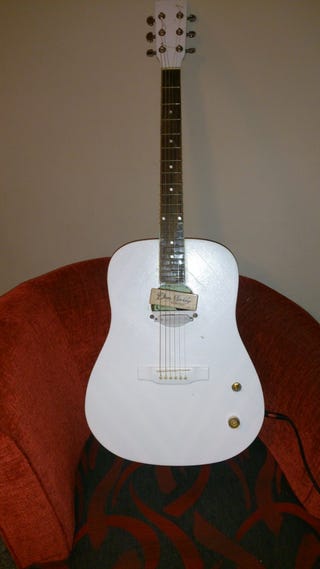 In the league table of life what are your movers and shakers this week? Mine as follows...
Up
1- The Slide-O-Matic, it might look shite and isn't quite finished but you can plug it into an amp and noise emits from the speakers.
2-The Man Cave, no you filthy buzzards not that "man Cave". The garden shed which has now been transformed via kitchen units and work tops into mini workshop of sorts. It's the only room in the house I can smoke in, there's a radio and gas heater. It basically has everything.
3-Down time, no work this weekend for moi!
Down
1-Psoriasis that only occurs in warm weather when you want to wear T-shirts and shorts.

2-Lack of mula for Mrs Wings birthday on Tuesday.

3- Where'd all the Clashtalkers go to on a weekend.