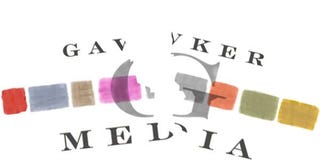 An update from Trotter's post on Gizmodo.
Isaac Lee, the Chief News, Entertainment and Digital Officer of Univision, sent the following memo to staff members of former Gawker Media properties:
To the staff,

Last night, two Univision executives, Felipe Holguin and Jay Grant, voted to remove six posts that are subject to ongoing litigation. They did so with my support.

I understand the frustration involved in seeing any posts removed. So it's important for you to understand our reasoning.

First, the decision to remove the posts does not reflect an editorial judgment about their content. When Univision acquired the assets of Gawker Media Group, it did so with the understanding that it would not inherit any risk of liability for pending cases. That was a necessary condition for the deal that allowed us to acquire Gizmodo, Jezebel, Deadspin, Jalopnik, Kotaku, and Lifehacker.

Second, while six posts were taken down, Univision is not removing several stories that are currently threatened with legal action from Charles Harder. Should there be threats in the future related to stories published on our Gawker Media Group sites, no matter the date of publication, we will defend them as vigorously as we would defend stories published by Univision News, Fusion, The Root, or any of our other properties. The only difference between these six posts and all of the other posts that will remain up is that these six were the subject of current litigation, no matter the merits of the individual cases. It was a decision unique to the bankruptcy acquisition where assets, not litigation liabilities were purchased, and it is not a precedent for the future.

Univision has defended the free expression of ideas for over 50 years. Personally, I am a board member of the Committee to Protect Journalists and a member of the journalism advisory board of ProPublica, and I believe that my track record proves how deeply committed I am to the freedom of the press and how seriously I take the journalistic mission to provide news and information to the public.

I will be doing a Q&A with J.K. Trotter in Miami later this weekend to answer questions about the removal of these posts. If you have questions, pass them to Keenan, and I will do my best to answer them.

Best,

Isaac
UPDATE: Gawker's union replies here. Thanks, LongbowMkII.