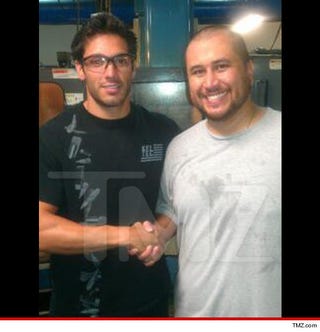 it's fucking George Zimmerman v1.0.
Either he felt like "kicking it old school" for a day and was so committed that he lost twenty pounds for the occasion, or he made the conscious choice to gain weight in order to come off as a doughy bitch at the trial.
I am going to tip one back when the world catches up to this guy.