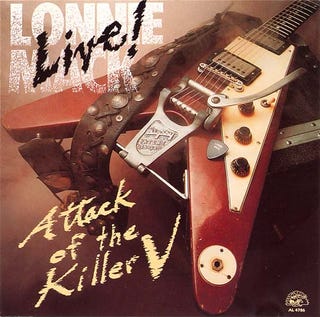 Overshadowed by the news about Prince's overdose was the passing (on the same day) of another rock & roll legend, Lonnie Mack. He was a huge influence on several generations of guitar greats, most specifically Stevie Ray Vaughan. Mack's collaborations with Vaughan created a later career resurgence for him as well.
You may not have heard many of the songs by him but you've heard plenty of music he influenced. His song Wham! is why the tremolo on an electric guitar earned the nickname of whammy bar.
He's another that should be in the Rock & Roll Hall of Fame due to his influence on modern rock guitar, but isn't.