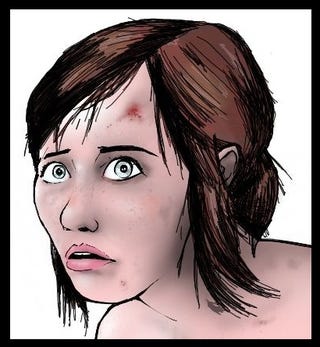 I was all ready to make a post about what an excellent day it's been. And it HAS been a good day. I cooked an awesome dinner, had a couple of beers, made a date with some cutie from Toronto who's here in town on vacation...and I beat The Last of Us.
Then I saw something awful. I was doing a GIS for a good Last of Us image and SMACK BANG IN THE MIDDLE OF THE PAGE SOMEONE MADE A FUCKING HENTAI OF JOEL AND ELLIE FUCKING (link obviously NSFW) WHAT THE FUCK IS WRONG IS WRONG WITH PEOPLE.
Luckily I found a picture that accurately conveys my own reaction.