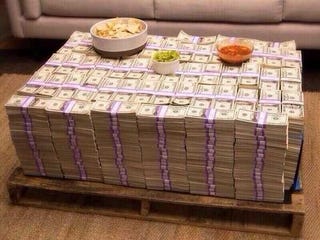 Ideally we would have covered the Raiders' new coaching hires and prospects for free agency in separate posts. But after we took our sweet time with the defensive coordinator search... hear we are. One football-less month down, free agency begins a week from midnight. Let's rock.
Going into our coaching search, if you had told me we would have ended up with Jack Del Rio, Bill Musgrave, and Ken Norton Jr., I would have been at least slightly underwhelmed. However, if you had told me we got the guy who managed to make Jacksonville relevant for an extended period of time, Chip Kelly's QB coach that had Mark Sanchez looking not terrible, and Seattle's linebackers' coach of the last few years... I would have been perfectly happy cashing out right there.
Whatever disappointment there may have been that Jack Del Rio is not Jon Gruden or Jim Harbaugh has already evaporated. The consensus opinion since he's been in town is that he couldn't have been much more impressive, a point driven home even further after Jim Tomsula mumbled his way through his first couple pressers down the road.
Del Rio, in stark contrast to apparently every single qualified NFL head coaching candidate in the last decade, actually wanted this job, largely due to his East Bay ties (his parents are long-time Raiders season-ticket holders). And for the first time since... Jesus, Flores? We finally get a guy in that sweet-spot of his career. Not so old as to be a retread just trying to stay employed, and not so young that as soon as the chips are down, he'll be looking for the escape hatch upwards or sideways that's been built into the Raiders head coaching job through these recent mismanaged years. A comparison to Steve Kerr would not be out of order here- both men got handed the reigns previously, gave it their best shot until it wasn't good enough anymore, and then were able to fall back and mentally reload until that perfect next opportunity came along. Let us hope that Kerr comparison sounds just as apt this time next year.
One of Mark Davis' main reasons for hiring Del Rio was reportedly his connections around the league, and his ability to put together a quality staff of assistant coaches. Many of us were therefore hoping for a more dynamic name than that of Bill Musgrave to be our offensive coordinator. It's fair to label him a retread. His more successful runs in the NFL have been with very run-heavy offenses. But word is we've brought him in to install a lot of the Chip Kelly no-huddle offense to get the most out of Carr, who thrived in a similar system in college. Greg Knapp, this ain't.
Did you know that Ken Norton Jr. had been the LBs coach for Seattle the past few years? I did not know that. Best known for winning a few Super Bowls on loaded squads, being something of a dickhead, and if I recall correctly, being on the wrong end of the rare estranged parent/child relationship where everybody pretty much agrees that it's the child being the jerk, Norton started coaching under Pete Carroll at USC, followed him to Seattle, and is now coming to Oakland to be our defensive coordinator. Everything I've heard and read indicates he's been regarded as a legit coaching prospect who's name would've been popping up as a DC candidate in a couple years if we hadn't snagged him. Not surprisingly, the descendant of a man who used to get punched in the face for a living is viewed as more of a motivator than an x's-and-o's guy. But hey, we got Jack for that.
Del Rio has also reportedly been given some control over personnel, which I assume pertains more to free agency than the draft. With his old boss John Elway nuking Denver to make it The Peyton And Demaryius Show, rumors abound about Broncos defecting to the Raiders by the handful. The Raiders will have around $60 million to spend in free agency. And with the dead money that had been taking up our payroll the last few years not counting against the mandated 89% salary floor for the 2013-2016 period, the Raiders HAVE to spend about $55 million this year and next to make up for it, or they will be fined the difference. Reggie McKenzie may not be the biggest believer in free agency, but I would like to assume he would rather give our money to our players instead of the NFLPA (again, just an assumption with Reggie). Let's take a look at the squad by position, and what that money could or should do for us...
QB
We are set at QB. After saying that, allow me to pump my fist fifty times and have a good long cry thinking about the previous decade of Raider football.
My mission this offseason was to pay attention to what all the football guys had to say about Derek Carr's lack of production deep. And I gave up on that weeks ago- everybody is saying something different. Some think he was gun-shy, some think it was play calling, some think it was a result of playing on a shitty fucking offense completely devoid of any reliable downfield threat.
Can you guess which camp I'm in?
Now some of you probably read the story making the rounds that somebody's deeper-than-Atlantis statistical analysis has deduced that Derek Carr, is in fact, not a very good QB. Feel free to tell me all about it in the comments, because I caught a blurb that it's all based on his the Raiders' deep passing game issues, and refused to read the rest. You go ahead and lace 'em up with fucking Andre Holmes as your best WR and tell us how it goes, Nerdlinger.
Also, let's all point and laugh at the Houston Texans. HA HA! So burned by David Carr they refused to take little brother with even their second round pick. Now Clowney's entire career in in doubt after stepping in a hole in their shitty field, they still don't have a QB, and O'Brien will be fired within two years. Meanwhile Derek Carr will clearly be winning the next twelve Super Bowls. Man is it sweet watching people who aren't us fuck up their football teams.
RB
This is where the rumor mill is indicating the Raiders may make a more unexpected splashy move, due to our salary floor issues. There were discussions with Seattle about acquiring Marshawn Lynch before the trade deadline last year, but unfortunately I'm not hearing anything on that front these days. Similar silence regarding Adrian Peterson. LeSean McCoy is the name mentioned most often here, usually in the context of us trading down with Philly so they can draft Mariotta. I have no problem with us bringing in a big name/money back to keep Latavius Murray company. But not at the expense of dropping down past where all the top WRs will be taken. I also have no desire to draft a RB high. It's a buyers' market for RBs. There is no point in sacrificing anything else to pick one up.
WR
Randall Cobb is my personal #1 target for us in free agency. He somehow hasn't even turned 25 yet, he's incredibly versatile, his expected price range is reasonable, and Reggie drafted him in Green Bay. This needs to happen. I am also completely in favor of taking a WR with the fourth pick of the draft- Kevin White has leaped ahead of Amari Cooper in many mocks after his combine performance, but I can't pretend to know enough about either one of them to be picky.
Speaking of things I don't know (a lot of them, as usual!), I was not aware that dead money did not count toward the 89% salary floor threshold. Immediately after I heard that, one name popped into my head- Michael Crabtree. He's not going to be getting much of a deal this time around in money or years- from what I'm hearing, $15 million over two years would be overpaying him. Whatever was going on with him last year, it didn't look to be health issues, unlike Vernon Davis. He still looked like he had a burst. I'm way down to take a chance on Crabs if he's going to be the #3 and it's pretty much all upside.
Cobb, White/Cooper, Crabtree. Carr's rookie deal will be up before we know it. Let's just go ahead and show him how much we want him right fucking now. Not to mention that could make us a better than average football team.
TE
Julius Thomas is one of the many Broncos rumored to have interest in joining us. He's also considered perhaps the most likely of the big free agents to be a bust.
The no-huddle is all about creating favorable matchups, and Thomas' combination of size and speed makes a lot of sense in that regard. The team would also love to find a reliable red-zone target for Carr. Thomas' likely divorce from the Broncos has also been considerably less than amicable, with teammates questioning his heart and his Raider fan pops publicly hoping his son comes back to punish Denver "in silver and black." While I can't argue with that sentiment, I'm leery about giving this guy a big deal. Jack Del Rio should have a very informed opinion on what Thomas brings to the table though, so if it's OK with Captain Jack, it's OK with me.
OL
Del Rio has already come out and said that Austin Howard will be moving back to RT from RG (technically, he said Howard and Menelik Watson would be competing for the job in camp, but let's be real). He graded out poorly as a RG last year, our RT play was terrible whether it was the game but over-matched Khalif Barnes or apparent bust Watson manning the post, and Howard did a great job at RT for the Jets in 2012 before we signed him. Of course, now we need a starting RG.
Stefan Wisniewski is not expected to return at center, with Rodney Hudson of the Chiefs being the most oft-mentioned potential replacement.
Tony Sparano appeared to do a good job with our o-line, more with the dung heap he was given to work with in 2013 than last season though. I was always curious to know if our weird shit with emphasizing versatility on our offensive line was more his idea or Reggie's. Either way, between the Saffold debacle (the name of my next band) and Howard, that didn't work out very well. Hopefully it was more due to our limited cap space instead of any philosophy.
Something else to keep an eye on here is that the no-huddle offense is more suited to smaller o-linemen, mostly because of the increased demands on their stamina. That's not us right now, particularly on the left side with Donald Penn and Gabe Jackson, who both played great last year. The addition of o-line depth, especially smaller players, would be a good indication that the Raiders will run more than a little no-huddle.
DL
Ndamukong Suh makes me too nervous. Considered the biggest prize of free agency, with the Raiders being one of his likelier landing spots, I hope we pass on him. I'm not inclined to give a guy $16-$20 million dollars a year when we can reasonably expect he will be suspended at least a couple games. He's used up all the chances he's got, and Aaron Rodgers' ankle would tell you he doesn't seem too interested in changing his ways, so let him be somebody else's headache. Seriously, Suh, on the Raiders... Pete Rozelle is going to rise from the grave just to suspend him.
Objectivity aside, Suh also comes off as a major douche. Rooting for a team of choir boys is not a priority of mine. But that whole contrived "philosophical psychopath" persona he tried to roll with upon entering the league was ridiculous. I think that was the single worst sports marketing move since the Spurs introduced the pastel rainbow to their logo during the height of black sports gear popularity.
Terrance Knighton would be a better pickup, and is considered to be the most likely of the top free agents to come to Oakland. He's played for Del Rio his whole career and said he would prefer to keep the relationship going. He also didn't have a very amicable parting with Denver. No better way to address that than to come to Oakland. Sounds like he's all but in the bag.
DE is definitely a pressing need, but with most of our QB pressure coming from Khalil Mack and Sio Moore at OLB, I don't think we need to swing for the fences and pay the price for a stud DE, whether with an eight-figure salary or the #4 pick. Some of the supposedly considerable edge rush talent in the draft this year is predicted to last into the second round, that wouldn't be a bad time and place to fill that hole. Except, we may have an even more pressing need...
LB
Hey uh, Reggie... you know that we don't have a single middle linebacker, right?
Nick Roach is already close to being written off for 2015 entirely off his concussion issues. Miles Burris, who to his credit is not a MLB, proved that all too well when pressed into duty last year. You may remember him as the white guy who would quickly disappear from your TV screen as somebody with a football ran past him.
There has been some talk of the Raiders moving to a 3-4 defense to further maximize Mack's contributions. For that, you need not one, but two inside linebackers. Again, we have zero. I can't imagine we don't take one in the second or third round. And while the 2015 free agent class is considered one of the best and deepest ever (in stark contrast to 2014), it's thin at ILB. In fact I believe the highest rated free agent ILB is... Rolando McClain! Ha ha... AJ Hawk and David Harris are out there, and a lot of people are thinking Chris Borland has made Patrick Willis expendable in Santa Clara. Nate Irving could be the guy though, as he's yet another jettisoned Bronco who could be had for reasonable money.
The rest of our suck helped keep this need from looking as conspicuous as it should have last year- Miles Burris did not cost us a playoff spot. But there is serious work to be done here, and if we get our WRs together while the getting is good, MLB could be our most glaring weakness going into the next offseason. Or, it could be...
DB
This is where the mystery and intrigue is. Tyvon Branch will be cut, which is fine with me. Our veteran corners have been let go as well, also getting a thumb up over hurr. But I have trouble believing we'll be rolling with Woodson and Brandian Ross at safety and Keith McGill, DJ Hayden, and TJ Carrie at corner. Woodson's durability was a big concern for me last season when he was a year younger. Ross and our young corners stepped up admirably and showed steady improvement. But with a ton of money to spend and the NFL being the pass-happy league it currently is, that doesn't strike me as an acceptable status quo. Yet I have not heard a single rumor associating the Raiders with any defensive backs aside from Rahim Moore at safety. Wouldn't shock me at all if we sign Kareem Jackson or Buster Skrine. Byron Maxwell is probably a little much to hope for.
I would have hoped we would have been in the market for Chris Harris, but he resigned with Denver last season for outright suspiciously low money. Five years, $42.5 million, to lock up the top corner heading into free agency before he tests the market? That doesn't smell right.
You know what smells amazing, though? The intermingling fragrances of burning meat, cheap beer, and dank smoke, wafting through the Oakland Coliseum parking lot at 11 AM on a Sunday morning... along with a scent we've almost entirely forgotten. I believe they call it "hope." Against all the odds, you still have a job after last year Reggie, so don't make us regret it.
Go Raiders.